7.May.2013
Iron Sky: Invasion console version releases across Europe
TopWare Interactive and Reality Pump bring the pain to the Moon-Nazis on Xbox 360 and PlayStation® 3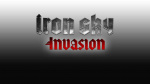 Today, TopWare Interactive announced the on-shelf retail version release of the arcade space combat simulator "
Iron Sky: Invasion
" on the Xbox 360® video game and entertainment system from Microsoft and the PlayStation® 3. Simultaneously, the German Publisher is also releasing the "
Iron Sky: Invasion Premium Edition
" for PC. The premium edition includes all released updates, in addition to the new DLC "
The Second Fleet
".
At the end of World War Two, a large contingent of Nazi troops escape from earth, making their way to the Moon. Thanks to the mysterious energy Helium 3, they survive, and begin building a new attack fleet, determined to one day return to earth as supreme conquerors. The movie "
Iron Sky
" tells the story of that fateful day, when the modern world must once again defend itself from the diabolical Nazis from the past.
"
Iron Sky: Invasion
" jumps right into the action, thrusting the player into the middle of an intense battle between the Nazi fleet and the denizens of earth. Players must take control of a variety of ships and hold the line as the Nazi forces attack earth, unleashing Reichsflugscheiben, the monstrous Space-Zeppelins, and their ultimate weapon - The Götterdämmerung. The furious space battles are framed by a parallel storyline, told through brand new cut-scenes featuring original actors from the film.
"
Iron Sky: Invasion
" finally brings space combat to the Xbox 360 and the PS3 for a suggested retail price of €49,99 and the Götterdämmerung" edition for €69,99. This collector's edition of the game includes the movie "
Iron Sky
", in addition to a poster, an art book, and exclusive in-game items. The PC premium edition has a suggested retail price of €24.99.
Prepare yourself; only pilots with a keen eye and steady reflexes stand a chance against the evil Admiral Kreutz and the Iron Sky Invasion.
More about the game:
www.ironskyinvasion.com